As a starting talent, BAS offers you the opportunity to add a remarkable experience to your studies and resume. You get the opportunity to test and increase your knowledge and skills in practice. You will also receive an appropriate compensation for this. And you will meet one of the nicest automotive companies in the Netherlands.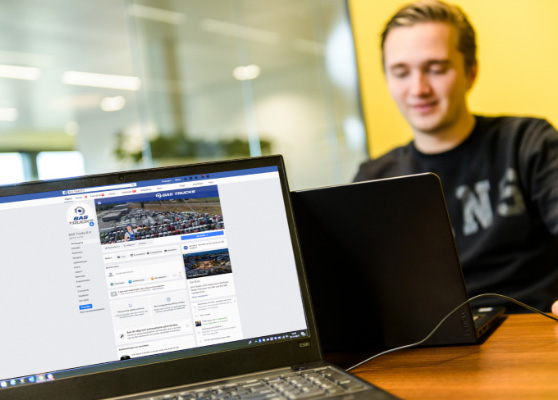 Start you international career
You aim for a career in IT or international sales support. Or you want to take your first steps in the international trade scene and are curious about digitization processes and the world behind B2B market places. Whatever your ambitions, BAS offers you the opportunity to supplement your theoretical knowledge with unique practical experience.
Are you studying in the Netherlands and are you looking for a suitable internship to complete your education and to obtain sufficient credits? View our vacancies or tell us what your wishes and ambitions are via an open application. An internship at BAS is tailor-made. We tailor the duration, content and form of it to your studies. Together we formulate a concrete assignment to sink your teeth in with personal guidance. You participate in our day-to-day operations and take responsibility for the results.